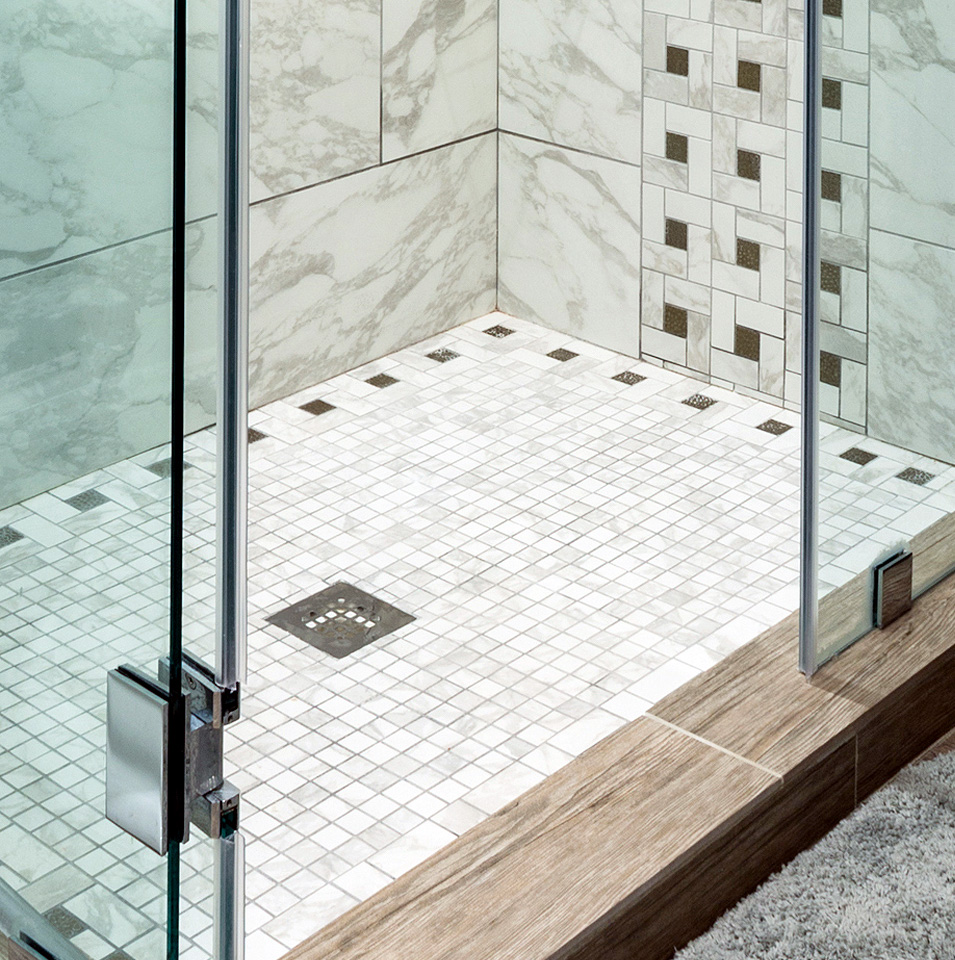 When remodeling your bathroom, you have many options to choose from. However, if you want to create a modern look in your bathroom, it is important to refrain from limiting the design. At Fresh Floor Kitchen and Bath, we offer frameless shower enclosures in Pembroke Pines. One of the greatest advantages in using frameless shower doors includes the variety of design options you have at your fingertips. Depending on your needs, the shower door can open in or out depending on the layout of your bathroom and design preferences.
How Can I Incorporate a Frameless Shower Enclosure in Pembroke Pines?
The light and airy look allows you to show off your new tiles and other finishes in your bathroom that may have been hidden in a traditional shower. Because there are no frames, there are no limitations and ending points. Your bathroom will look as if it is one entity that coordinates. This gives a clean and open feeling to you and your guests when they come to visit. Your shower door is also easier to clean because you do not have to maneuver around any frames. The polished edges and smooth glass is not just easy to clean, but also durable and quality products that will last in your bathroom for years to come.
When choosing a frameless shower enclosure, you should make sure to position the front door strategically so you can avoid leakage in your bathroom. Because there are no ways to seal your door, water can easily escape through the gaps around the door. Another option of decreasing the chances of water escaping would include creating a rim abound your shower so the water can stay in its designated location.
If you are interested in installing a frameless shower enclosure in Pembroke Pines, only use the best bathroom remodelers around. At Fresh Floor Kitchen and Bath, we can provide rough estimates of a project based on your measurements in no time. We can create diagrams and comparison quotes of other contractors in the area as well so you can be sure you receive the best services for your money. We take the time to devote ourselves to every project from the second you hire us to the day we finish it. If you wanted to take advantage of our installation program for your bathroom, please contact us at (954) 443-0330.