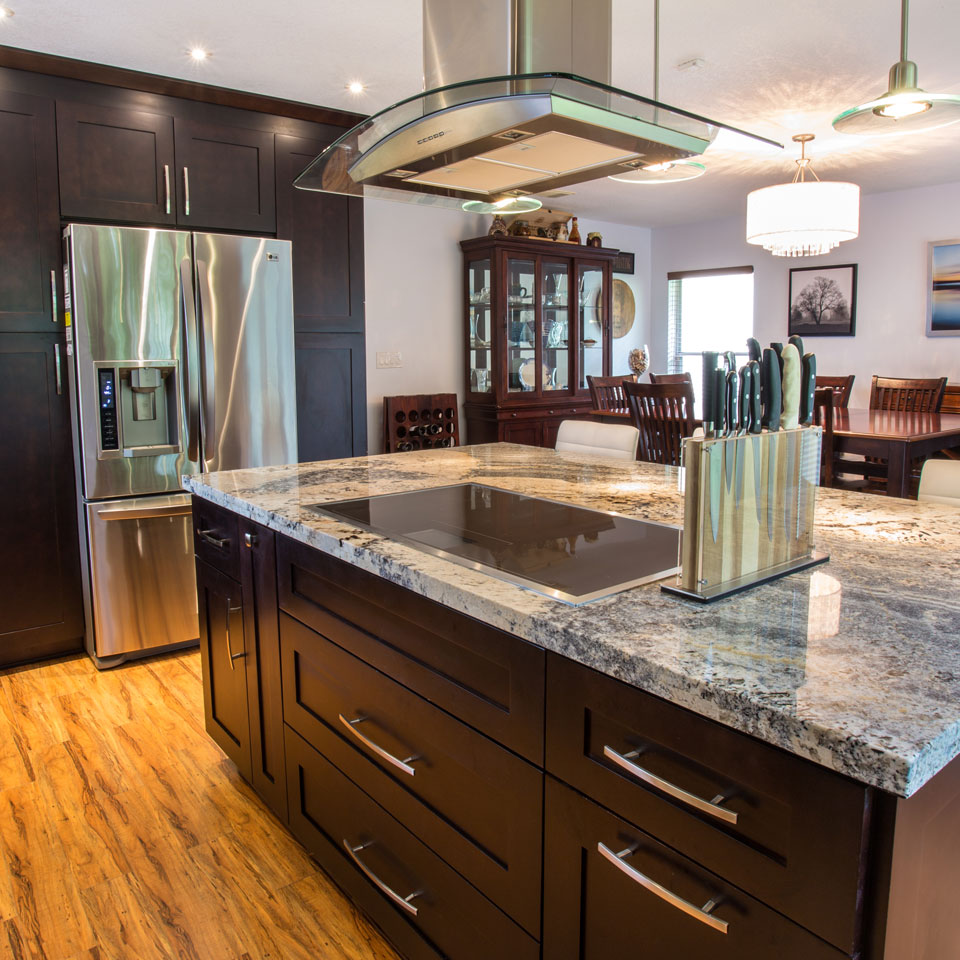 A new kitchen starts by getting help from the best remodelers in Plantation. When you're looking for a great kitchen remodeling service, you can count on our experts here at Fresh Floor Kitchen & Bath Plantation! From start to finish, our remodelers can create your dream kitchen with the best service. From initial designs to finishing touches, our team offers the best kitchen remodeling services.
How can kitchen remodelers in Plantation fix my kitchen?
Each kitchen project is different, but you can rest assured that our team at Fresh Floor Kitchen & Bath Plantation will offer the best kitchen remodeling services. Wondering how our experts can transform your kitchen? It's about so much more than a fresh coat of paint and new countertops. We believe that great kitchen designs includes many elements, such as:
Flooring
Cabinetry
LED Under Cabinet Lighting
Floor Plans
Range Hoods
Fixtures
Cabinet Pulls
Soft Close Drawers
Paint
5 Burner Cooktops
Islands
Custom Storage
& More!
Our kitchen remodelers serving Las Olas, Aventura, Fort Lauderdale, Plantation, Pembroke Pines and anything in between, can design a new kitchen that includes many of these features, along with other custom designs that can help your space stand out. A beautiful new kitchen is one that combines the best style with functionality and strength; which is what we here at Fresh Floor, Kitchen, and Bath.
How long does remodeling take?
Depending on the size and scope of your kitchen remodel, our team at Fresh can transform your kitchen within just a few weeks! Many factors may influence the cost and duration of your kitchen remodeling project. Smaller changes, such as new countertops, may be completed faster than other changes, such as custom cabinetry.
How can I get started?
If you're ready to turn your old, outdated, or damaged kitchen into a space that's worthy of any gourmet chef, it's time to enlist the help of our kitchen remodelers in Plantation! Our designers at Fresh offer the best kitchen remodeling services, focusing on creating a kitchen that's one of a kind.
A new kitchen can help enhance the style and value of your home. You can get started on your kitchen remodel by scheduling a consultation with our kitchen Designers. Call (954) 666-7588 to schedule your consultation!