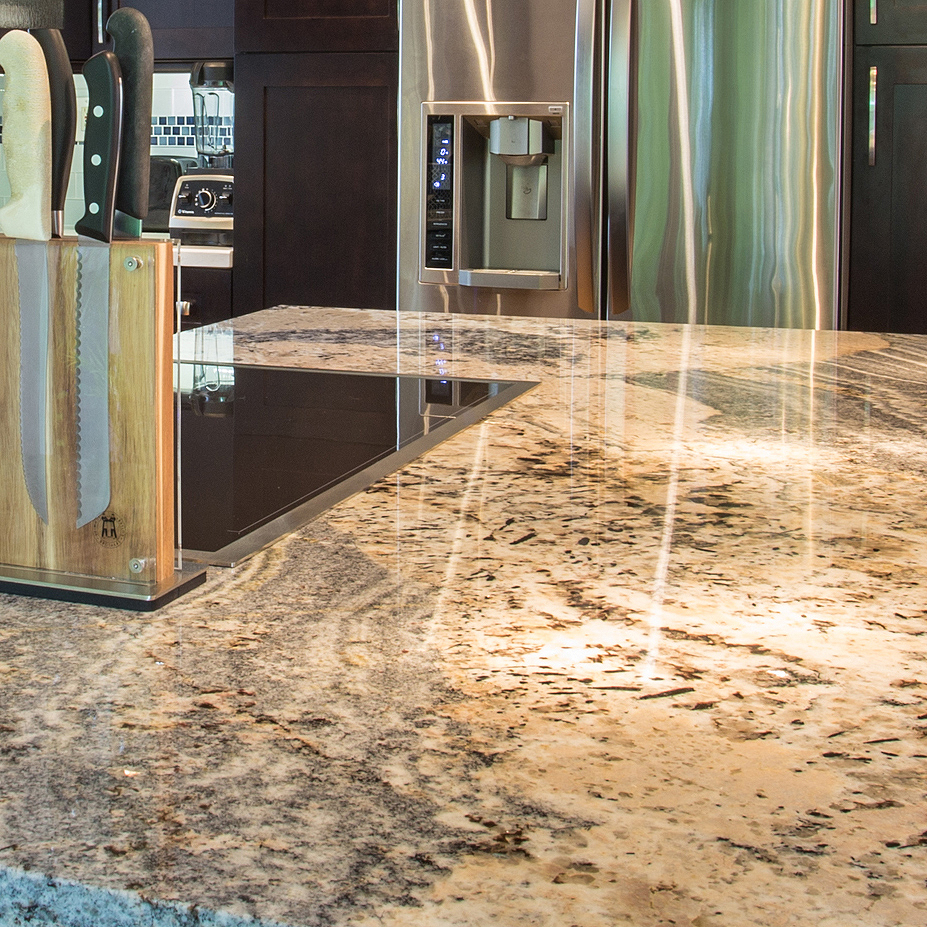 Are you ready to remodel your kitchen? One place many like to start is in the kitchen. If you're looking to add a new countertop consider a natural stone countertop. There are many different stones and color options and our team at Fresh Floor Kitchen and Bath can help you find the perfect countertop material for your home. When you're thinking about kitchen remodeling there are a lot of things to take into consideration. Overall look, quality, and cost are three of the most important factors when it comes to selecting your new countertop. When you work with our team at Fresh Floor Kitchen and Bath we'll help you select the best natural stone countertop for your home. Whether you know exactly what you're looking for or you're just starting to look our interior design professionals are here to help you.
What is the best Natural Stone for my Kitchen Countertop?
When you're thinking about remodeling it's important to consider all your options. Some stones will cost more than others, and many come in different shapes and sizes. To find the best fit in your kitchen it can help to have an interior design professional work with you.
While there are many options when it comes to natural stone, there are a few that stand out above the rest. Granite, marble, and quartz are three popular options when it comes to kitchen countertops.
Granite is extremely durable and is one of the hardest natural stones available. With granite, you won't have to worry about scratching or staining on your countertop. You can also take a dish out of the oven and place it directly on the counter without worrying about damaging your countertop.
Marble is one of the classiest natural stones on the market. Many people choose white marble countertops to provide their home with a beautiful look that will last for years.
The third stone that many love is quartz. Quartz has many different options when it comes to style and color and the options are limitless when it comes to designing your countertop.
If you're ready to begin your next remodeling project now is the time to contact our team at Fresh Floor Kitchen and Bath. We have an experienced team of interior design professionals who will help you select the perfect countertop material for your home. Call us today to get started on creating the kitchen of your dreams.