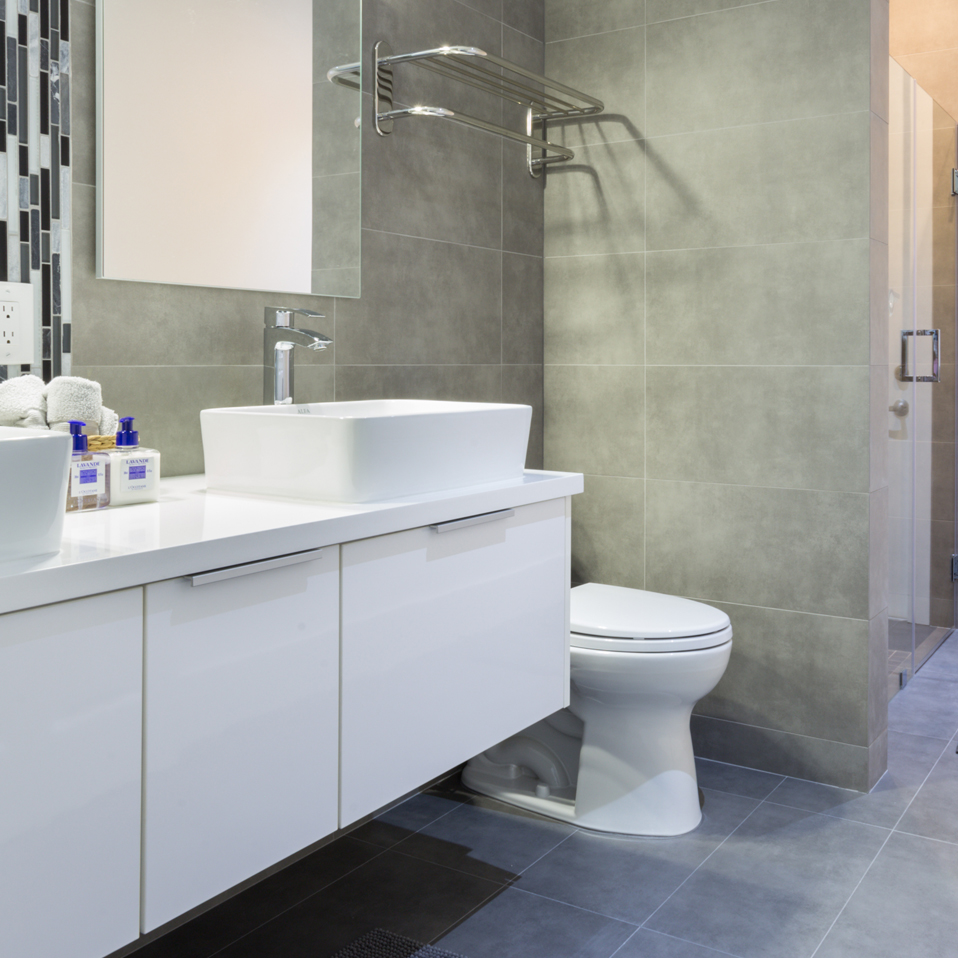 When you are pleased with your bathroom design but you need more space, you can add bathroom cabinetry in Pembroke Pines. There are more than a few options to add efficient storing space to your bathroom without taking up much room. Depending on the size and layout of your bathroom, we have a few options that can improve your bathroom's efficiency. If you have become interested in adding cabinet space to your bathroom, keep reading!
Install a pull-out drawer under your trap with shelves on either side of your vanity. This can give you a place to store your smaller and miscellaneous items that take up room on your countertops. We can help you do this with our general contractors for an easy and quick installment.
If you have a small medicine cabinet, replacing it with a larger one that can add more hidden storage space. In the past, medicine cabinets were built into the wall and behind a mirror. However, today many modern medicine cabinets are made to hand on the wall and feature larger and deeper functionality. Because they're so large and heavy, it is important to secure it to the wall with screws so there aren't any risks of it falling from the wall.
Have you considered installing bathroom cabinetry over your toilet? If your bathroom's space allows it, you can take advantage of space that is normally wasted in your bathroom. You can easily store smaller items, or towels for easy convenience. While the cabinets may be shallow, the shelves offer much opportunity for storage.
If you don't want to install anything, investing in cabinets that fit snuggly in a corner is a great option. Tall skinny cabinets can save you counter room and even take the place of a linen closet. However, if you begin storing linens in the bathroom, it is important to have a properly functioning vent fan to keep humidity low.
At Fresh Floor Kitchen and Bath, we sell many products in different styles and colors that can meet your needs. Not to mention, if you need assistance installing your bathroom cabinetry in Pembroke Pines, we can make sure your cabinets are durable and efficient. Call us at (954) 443-0330 for any questions or concerns you may have about our services so we can provide the answers for you.