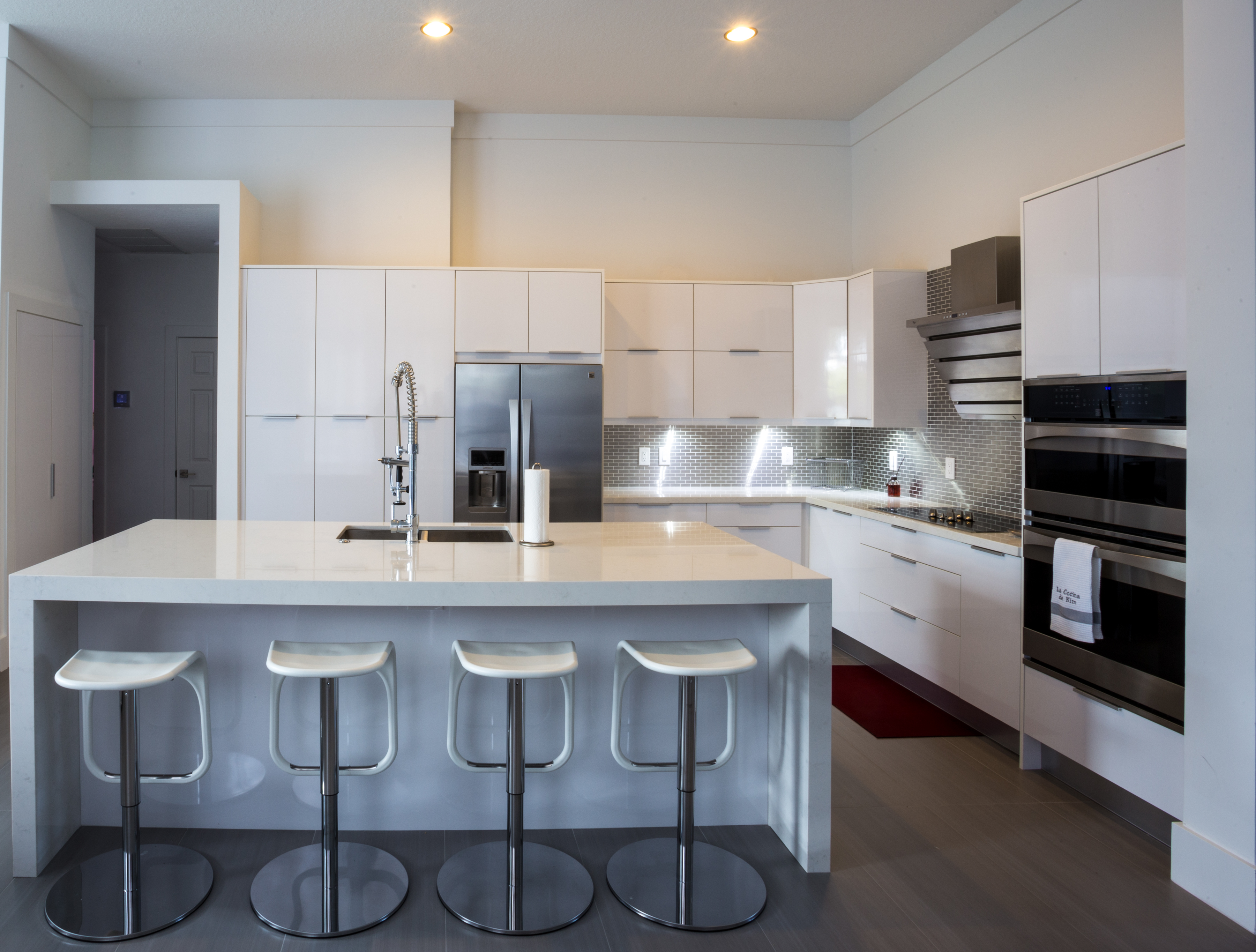 There are many people who like DIY projects and they think that they can complete a job just as good as the professionals. Should you try and complete your kitchen remodeling project on your own or should you hire a professional to help with design and installation? While it's up to you to select the material you would like for your kitchen, the installation process can be complicated and difficult. It's best to leave the installation of your new countertop up to the professionals. Our team at Fresh Floor Kitchen and Bath can help you throughout every stage of the remodeling project from start to finish.
How can a Professional Remodeler help me?
When you choose to remodel your kitchen you have many different options of where you can start. Many like to start with a new kitchen countertop because it's one thing that can change the look of your entire kitchen. Some of the other areas in which our designers can help you include:
New Flooring
New or Redesigned Cabinets
Adding an Island
New Appliances
New countertops, cabinets or flooring can all change the look of your kitchen. Have you always wanted an island in your kitchen but don't know if you have the space to do so? Our interior design professionals can help you find the perfect new look for your kitchen. We'll work with you until you find the materials you want and then can install everything to give you the kitchen you've always dreamed of having.
When it comes to kitchen countertops many people like to add natural stone to their kitchen. While there are many different types of natural stone you can choose from, some are more popular than others. Granite, quartz and marble are three popular choices and for good reason. Marble is one of the most beautiful natural stones, while granite is extremely tough and durable. Quartz is great because there are so many different options with colors and styles available to you.
If you're ready to begin your next kitchen remodeling project consider working with a team of professionals who can help you get the job done right the first time. While there are many DIY projects that you can complete, kitchen remodeling is often times best left to the professionals. At Fresh Floor Kitchen and Bath, we'll help you design the perfect kitchen for your home.