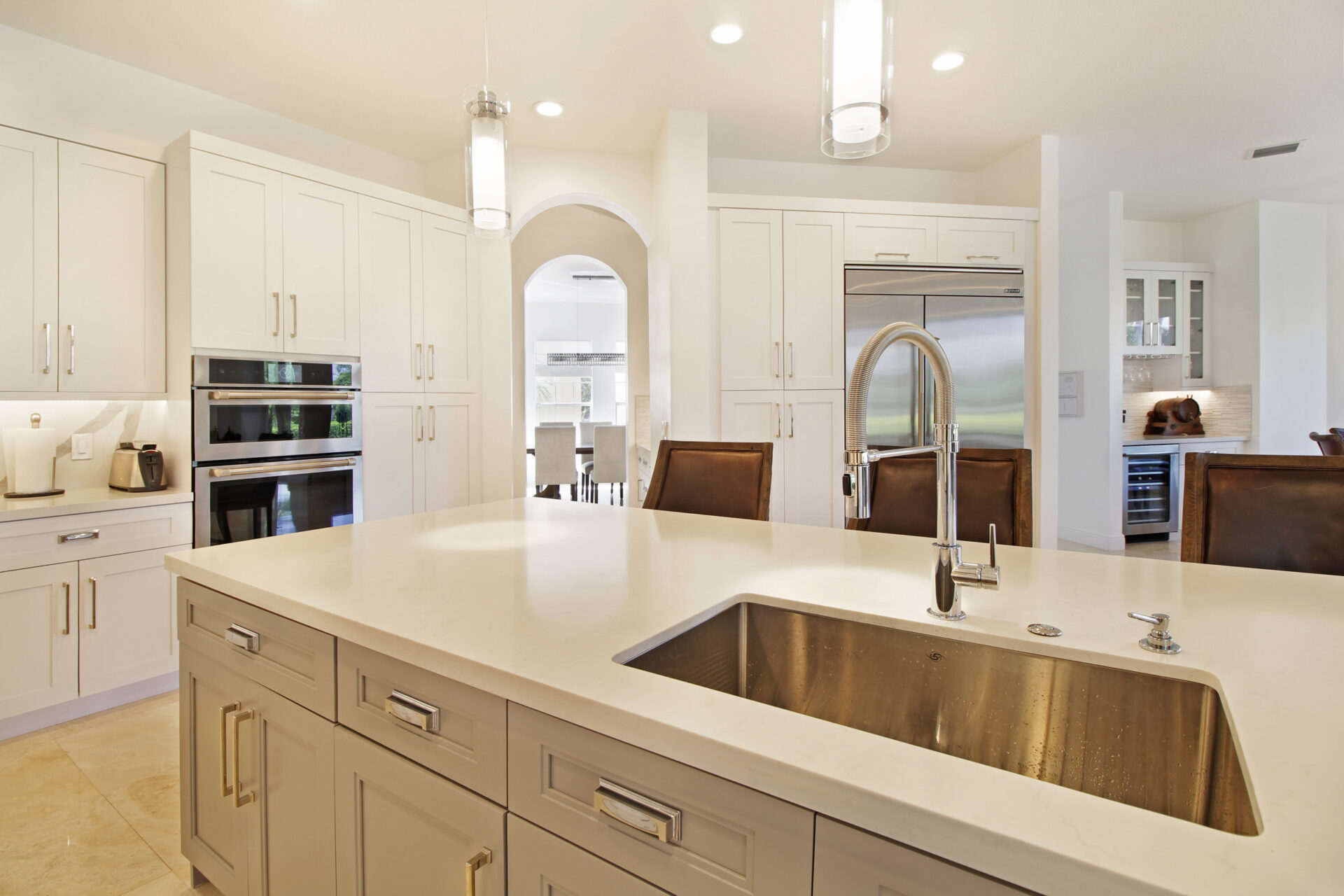 Remodeling your kitchen will take time and money, and many hesitate to begin a remodeling project because they're unsure if they can get the look they want and still stay within their budget. We know nobody wants to waste money or spend more than you need to on kitchen remodeling in Plantation. At Fresh Floor Kitchen & Bath we focus on providing the top quality materials at the most affordable prices. Kitchen remodeling costs will vary depending on the size on your kitchen, materials used, and what you have remodeled in the kitchen. Our interior design professionals will work with you to listen how you want to remodel your home, and then give you options to stay within your budget but also give you the kitchen you've always wanted.
From countertops to cabinets and more our team at Fresh Floor Kitchen & Bath can help you with your next remodeling project!
When remodeling you have many options of what you choose to do and where you want to begin. There are many different factors to take into consideration when you want to remodel, and speaking with a team of professionals can help make your job easier. Your kitchen is a place where you spend a lot of time cooking, cleaning, and eating so you want to make sure it's one of the best rooms in your home. Some of the ways you can choose to remodel include:
New flooring
Redesigned cabinets
New countertops
Adding an island
New appliances
When you choose to remodel your kitchen it can truly transform your home. There are so many different things you can do in the kitchen when it comes to remodeling. Our interior design team will work with you to help you decide the changes you'd like to see in your kitchen. Our team at Fresh Floor Kitchen & Bath is here to help you with all of your remodeling needs!
Our kitchen remodelers will help you with whatever you have in mind when it comes to kitchen remodeling. We aim to provide high quality products, affordable prices, and the best service in South Florida. If you're ready to begin your next remodeling project in Plantation, FL, call our team at Fresh Floor Kitchen & Bath today.